The Benefits Of A Food Journal After Bariatric Surgery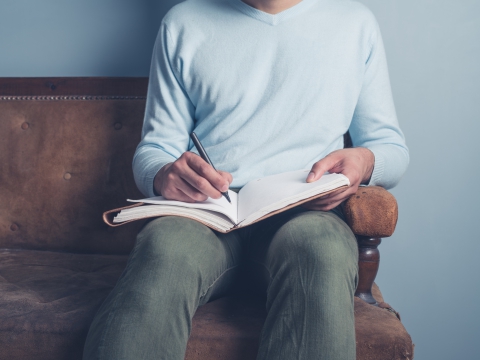 If you've been reading our blog for a while, then you likely know that we spend a lot of time and dedication to helping patients before and after bariatric surgery in our New York office. We put a focus on helping you know your body and its needs. While this can be difficult to do at the beginning, with organization and discipline, it becomes easier.
With that in mind, we want to take a look at food diaries today, which can be a great tool after your bariatric surgery.
What Is A Food Journal?
Simply put, a food journaling is a way to keep track of what you eat. Food journals are recommended by many nutritionists for people who are struggling to lose weight. This helps you assess the amount of food you consume as well as when you're consuming it and perhaps how you feel when eating. It's a great way to count calories and take note of habits in your diet and lifestyle.
Understanding Eating Habits
As you begin to adjust to life after your weight loss surgery, it's highly likely that you'll take notice of many changes to your lifestyle and diet. Keeping a food journal is a great way to keep tabs on those pesky cravings, what you've eaten during the day, how often you're eating and how you feel throughout the day.
When you keep a food journal, make sure you're keeping track of the following:
What did you eat?
How much did you eat? (This is why measuring is so important.)
When did you eat?
Where did you eat?
How did you feel while you were eating?
While this may appear trivial on the surface, having a food journal that keeps track of the above information on a daily basis is very beneficial in the long run.
Track Your Nutritional Needs
People often notice in their food journals that they're eating too much of one food group and neglecting others. As you accumulate to food logs, you'll be able to see trends and take note of any nutritional needs you should be meeting but aren't. By working with our nutritionist Megan Wolf, you'll be able to alter your diet as needed and tailor a plan that fits your exact needs.
Monitoring Your Health On A Daily Basis
We understand that your life can be different for a little while after your bariatric surgery. Being able to monitor your health on a daily basis is not only important to you, but to your doctor and nutritionist, too. If you notice issues with constipation, diarrhea, heartburn, abdominal pain, or indigestion, make sure you take note of it. Patterns of these types of issues may indicate certain foods that do not agree with you, or it could be a sign of a something that needs to be addressed further.
Contact Weight Zen Today For More Information
If you're interested in bariatric surgery in New York and want to make sure that you get great, long lasting results, make sure you contact Dr. Rosen at Weight Zen to schedule a consultation and discuss your options. Our entire team looks forward to connecting with you and helping you meet your weight loss and health goals.
https://www.weightzen.com/wp-content/uploads/2016/06/dreamstime_xxl_55456048.jpg
360
480
Weight Zen
https://www.weightzen.com/wp-content/uploads/2019/12/SmallerLogo.png
Weight Zen
2016-10-14 05:00:15
2018-02-27 19:25:48
The Benefits Of A Food Journal After Bariatric Surgery