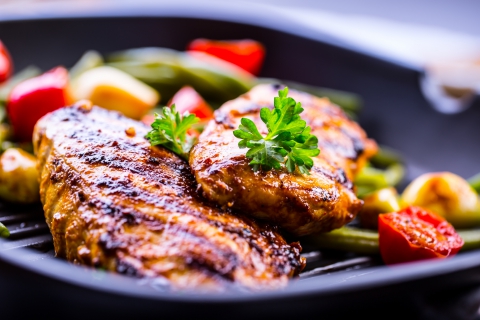 You may or may not have heard about the Mediterranean Diet. This diet has recently become more and more popular. After you've had your bariatric surgery at Weight Zen, located in the heart of New York City, you probably talked to your bariatric surgeon and nutritionist about what foods you can consume and what you can't. As you acclimate back to eating a normal diet, or if you want to try dieting before you turn to weight loss surgery, you may consider this diet.
What is the Mediterranean Diet?
This diet is seen as one of the healthiest diets because of what it focuses on. The Mediterranean diet is the diet that is consumed in the Mediterranean in countries such as Greece, Turkey, Albania, Croatia, Israel, Syria, Tunisia, Slovenia, Monaco, Morocco, Libya, and other countries are located.
What Foods Are Involved in the Mediterranean Diet?
The foods that are involved in this diet are fruits, vegetables, whole grains, olive oil, and legumes. For protein, lean protein is chosen such as fish and poultry versus the red meat that the American diet is heavily focused on. Red meat also has saturated fat, which is what leads to heart problems. Red wine is included in moderate amounts. When you shop for this diet – and other healthy diets like it –  make sure to stay on the perimeter of the grocery store. You may have noticed when you go to the grocery store, most of the healthiest foods are on the edge of the store versus the inside. If you find yourself with lots of junk food in your cart, try to stay away from the aisles and only shop on the edge of the store where the vegetables, poultry, and fruits are offered.
Why Should I Consider This?
Research shows the benefits of eating a Mediterranean diet. Weight loss, decrease in depression, and control of blood glucose levels, are all positive outcomes when following a Mediterranean diet. In addition, there have cases of reduction in heart and Alzheimer's disease.
If you need to control your weight or have just went through bariatric surgery, then you may want to consider this diet. If you are in need of weight loss surgery or want more information, reach out today to schedule a consultation.
https://www.weightzen.com/wp-content/uploads/2016/09/dreamstime_l_14561359-160921-57e2d129e3cb5.jpg
319
480
Weight Zen
https://www.weightzen.com/wp-content/uploads/2019/12/SmallerLogo.png
Weight Zen
2016-09-23 15:43:13
2018-02-27 19:31:27
The Mediterranean Diet