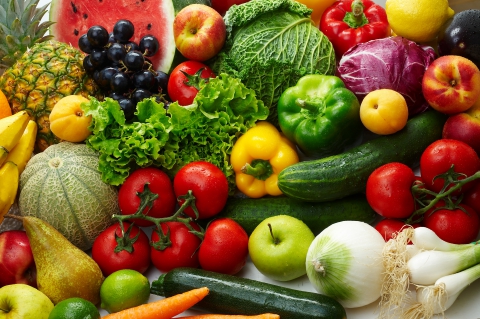 To continue the theme of our last few posts, we'll continue exploring different diets. Previously in our last few posts, we discussed The Mediterranean Diet, Three Diets You've Probably Never Heard Of, and Meal Plans For Changing Your Diet After Surgery. Luckily, there is no shortage of diets in our society, so if you didn't find one for your there are always more to try. The diets discussed in this post are geared specifically toward losing weight, weight control, and are also helpful even after you've had bariatric surgery. Weight Zen is a facility for bariatric surgery and weight loss surgery located in New York; if you have any questions, please, don't hesitate to reach out. After going through weight loss surgery, your bariatric surgeon gave you a list of do's and don'ts, but what about for the rest of your life? Now, that you've changed your life, keep it that way. Take advantage of having your weight under control, and make sure you can continue on this new path of life. Read about three great weight loss diets below.
Three Weight Loss Diets To Try
HMR Program
The HMR program stands for health management resources. The main goal of this diet is to keep off the weight or lose weight by reducing your caloric intake. You reduce your caloric intake by replacing what you would generally eat with more fruits and vegetables. This diet encourages healthy lifestyle changes and physical activity. One of the things that you should take into consideration is that everything you put into your body and the physical activity you do is all on you; it's personal accountability for how much weight you want to lose. The HMR program encourages meal replacement with lower calorie items. For instance, instead of pancakes and french toast for breakfast, you could try eating low-calorie shakes, nutrition bars, or oatmeal that are HMR approved. By eating healthier and adding more fruits and vegetables, your caloric intake is lower. Combining eating healthy with physical activity means you are going to be able to control and lose weight. Even the smallest physical activity will help you to achieve your weight loss goal.
Volumetrics Diet
Similarly to the HMR program, this diet is also not as well known. The focus for this diet is specifically losing weight, unlike the HMR program that focuses on a better, healthier lifestyle. What you should know about food is that some food has less energy dense than other types of food. By directing your palette toward eating food with less energy, you're eating less calories without actually eating less. Let's break it down: by eating low-density food you will lose more weight. Low-density food has less calories but is higher in volume, so you don't have that never-ending hunger while dieting. Focus your food intake on vegetables and fruits to fill you up and understand this diet is about getting more volume out of what you eat instead of eating more.
Raw Food Diet
The raw food diet is pretty much what it sounds like. This diet doesn't just focus on controlling your weight, it also focuses on improving your health and making the environment better. If you want to help the world and your body, this diet is for you. Here's a tidbit about raw food: it is filled with nutrients and natural enzymes to help your body and assist it in losing weight. This diet has been around for several hundred years, stemming from when a doctor was able to cure jaundice by eating raw apples. Raw food is not cooked, microwaved, genetically engineered, processed, irradiated, or exposed to chemicals. The food you would focus on are fruits, vegetables, nuts, seeds, and herbs all in their natural state. When you follow this diet, you are able to cut down on half of your caloric intake, in comparison to when you follow a cooked diet. However, it's important to note that this diet is not usually rich in the all-important protein!
If you are looking to get weight loss surgery or want to talk to a bariatric surgeon, contact us today.
https://www.weightzen.com/wp-content/uploads/2016/09/dreamstime_xxl_7134854-160928-57ebfa217a0ac.jpg
319
480
Weight Zen
https://www.weightzen.com/wp-content/uploads/2019/12/SmallerLogo.png
Weight Zen
2016-10-20 16:11:27
2018-02-26 15:39:58
Three Weight Loss Diets To Try