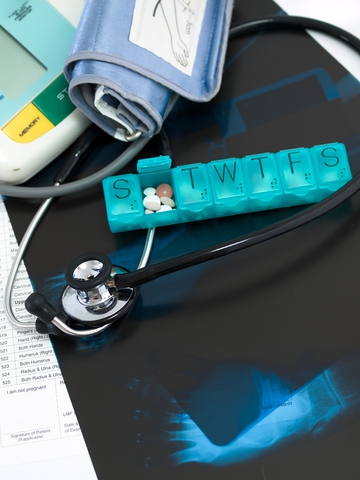 Weight reduction surgery helps to put you on your path to a healthier lifestyle, but you can still tip into the realm of unhealthy if you don't follow your doctor's or nutritionist's orders. Watching what you put into your body is very important because your blood pressure and cholesterol can dip toward unhealthy. Especially after weight reduction surgery, you should still be watching what you eat. By stepping up and undergoing bariatric surgery, you were ready to change your life around. Don't take a step backward by letting yourself go again. Understand your body and how eating fatty foods and practicing unhealthy habits can contribute to poor overall health, such as high blood pressure and cholesterol.
Understanding Your Body
Why do you need to think about high blood pressure or cholesterol if you've gone through bariatric surgery? No matter what stage of health you are in, you should consider the negative effect of what practicing unhealthy habits can have on your body.
Your Blood Pressure
What does it mean when you have high blood pressure? It means that your heart is working at an above normal level, and due to working harder it leaves your heart and arteries open to injury.
What does your blood pressure do? By keeping your blood pressure normal, you are able to reduce your chances of heart attack and stroke or developing heart and kidney failure. Having normal blood pressure will also provide your body with blood tissue rich in oxygen.
Your Cholesterol
There are two different types of cholesterol. The first kind, the so called "bad" kind, is called LDL and is the kind that leads to heart disease, stroke, and heart attacks. The second kind is HDL, and that's the so called "good" cholesterol. HDL lowers your chances of heart disease, stroke, and heart attack. So, how are these differentiated? Making healthy decisions toward eating and drinking is what differentiates good from bad cholesterol. For instance, if you have a diet filled with red meat, sugars, and white flour, you're likely to have higher cholesterol. If you have a diet filled with leafy greens, salmon, and you moderate your drinking, you're likely to have a healthy cholesterol.
If you have high blood pressure or cholesterol, see a doctor to see how to fix it. If you are interested in bariatric surgery and want to learn more about controlling your weight, contact Weight Zen.
https://www.weightzen.com/wp-content/uploads/2016/10/dreamstime_4464698-161019-5807ca1a385b0.jpg
480
360
Weight Zen
https://www.weightzen.com/wp-content/uploads/2019/12/SmallerLogo.png
Weight Zen
2016-10-20 16:33:51
2018-02-27 17:34:49
Understanding High Blood Pressure and High Cholesterol