Dark Green Vegetables And Your Weight Loss Band Go Hand-In-Hand
No matter how long you prepared for lap band surgery, the weeks and months that follow can be a time of adjustment.
For most of the weight loss LapBand patients we serve here at Weight Zen in New York City, the diet that will be part of follow-up strategy and can be new and different. Diets can make or break the results that you see after LapBand surgery.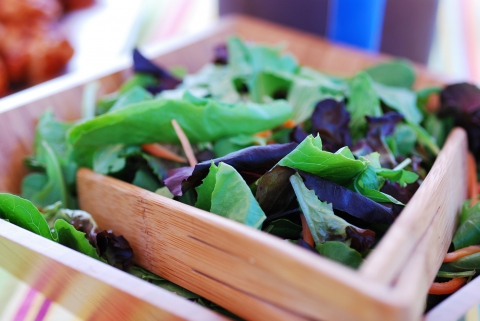 Here at Weight Zen, we don't want you to be afraid. Rather, be excited about all of the healthy foods that can actually help to cement your weight loss! Dark green vegetables are leaders at the head of the pack of healthy foods and here's why:
Dark Green Vegetables Are Often Superfoods
While superfoods aren't "magic" they do tend to contain a higher-than-usual concentration of nutrients, fiber, and yes, sometimes even protein.  This means that they fit into your post LapBand surgery eating plan quite perfectly!
Which Dark Green Vegetables Are Best After Lap-Band Surgery?
Red Leaf Lettuce
Mesclun
Spinach
Swiss Chard
Kale – all kinds!
Bok Choy
Collard Greens
Mustard Greens
Beet Greens
Broccoli
The U.S. Department of Agriculture recommends that adults consume at least three cups of dark green vegetables each week for optimal weight loss results.  If you're looking for delicious recipes to try, check out our nutritionist Megan Wolf's new cookbook Great Meals with Greens and Grains!
Contact Weight Zen in New York City today to learn more about how great life after lap band surgery can be.
https://www.weightzen.com/wp-content/uploads/2016/10/dreamstime_15515389-161011-57fd50fab291b.jpg
321
480
Weight Zen
https://www.weightzen.com/wp-content/uploads/2019/12/SmallerLogo.png
Weight Zen
2016-10-14 05:00:43
2018-02-27 18:02:38
Dark Green Vegetables And Your Weight Loss Band Go Hand-In-Hand