Three Diets You've Probably Never Heard Of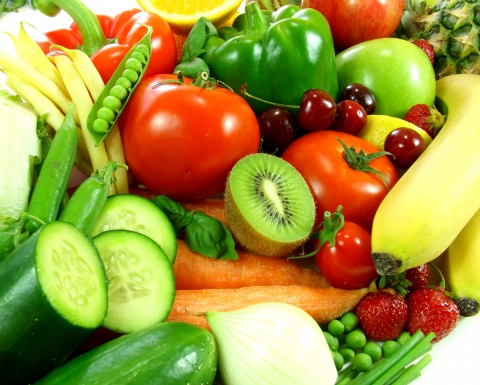 Food is one of the best parts of life. There are so many options no matter what you like. After your surgery, your bariatric surgeon and nutritionist probably told you what you could and could not eat. You likely went over a plan for food, but what about when you are finally back to eating a "normal" diet? Below are a few diets you may not have heard of, but may be just the diet you need in your life. Even if you haven't gone through bariatric surgery, consider these three diets.
The DASH Diet
The DASH diet was originally designed to help lower blood pressure. If you are overweight and suffering from high blood, you may consider trying the DASH diet for weight control. This plant based diet has a heavy emphasis on fruits, vegetables, and is balanced with the appropriate amount of protein. . If you have high blood pressure, consider taking advantage of this diet. The DASH diet is one you can follow for the rest of your life.
The TLC Diet
Does cardiovascular disease run in your family? Do you have heart problems? This diet was created by the American Heart Association to help decrease the risk of cardiovascular diseases. This diet is based on reducing saturated fat in your diet. Saturated fat, is found in whole-milk dairy, butter, cheeses and fried foods. When you eat too much saturated fat, your cholesterol increases too, which can lead to cardiovascular issues.  The TLC diet helps to limit your saturated fat intake which can help to control cholesterol.
The MIND Diet
If you're worried about developing Alzheimer's, want to prevent Alzheimer's from happening to you and your family, or simply to enhance your brain function with certain healthy foods, this diet may be for you! The MIND diet may lower your risk for cognitive decline.  This diet focuses on the ten brain healthy food groups: leafy vegetables, vegetables, nuts, berries, beans, whole grains, fish, poultry, olive oil, and wine. If you want to work on strengthening your mind and your heart, this diet might just be perfect for you.
At Weight Zen, located in New York, we want you to have the body and mind you've always imagined. If you are looking for weight loss surgery, weight loss or  general health and wellness, Weight Zen can help you. Contact us today to begin changing your life.
https://www.weightzen.com/wp-content/uploads/2016/09/dreamstime_xxl_15116074-160921-57e2c9ca15a62.jpg
385
480
Weight Zen
https://www.weightzen.com/wp-content/uploads/2019/12/SmallerLogo.png
Weight Zen
2016-09-27 12:57:13
2018-02-27 19:31:35
Three Diets You've Probably Never Heard Of