Eating Your Fruits And Veggies After Bariatric Surgery
Here at Weight Zen in New York, we know just how hard it can be to learn how to eat again after your bariatric surgery. How are you supposed to know what foods to reintroduce into your meal plans and which ones to leave out? Today, we're going to explore bringing fruits and vegetables back into your daily routine after your weight loss surgery.
Incorporating Fruits And Vegetables Into Your Diet After Bariatric Surgery
Fruits and vegetables can be a great component of a healthy diet after your weight loss surgery. Focus on low carb vegetables versus higher carbohydrate vegetables to set yourself up for success while improving your health and losing weight.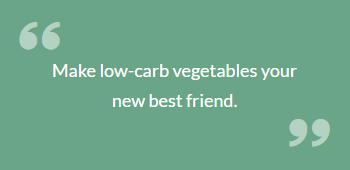 Low-carb Vegetables
Depending on what your bariatric surgeon says, you've likely been told how many carbs are appropriate for maximum weight loss. Make it easier on yourself by choosing from these low-carb vegetables:
Broccoli and cauliflower
Green beans and asparagus
Zucchini and squash
Tomatoes and onions
Spinach and kale
Bell peppers and mushrooms
Make these vegetables your new best friend. When compared to corn, peas and potatoes, the above vegetables have fewer carbohydrates.
Follow The Guidelines From Your Bariatric Surgeon
While fruit and vegetables are important parts of any diet, fruit intake should be controlled. The average serving of fruit can have 15 grams of carbs in it, which can add up quickly if you're eating large amounts. Berries have the lowest sugar content, and are high in fiber which is a great combination.  You can also get a fruit flavor fix by adding sugar-free preserves or jelly to high-protein plain Greek yogurt.
Need help with your diet after bariatric surgery? Contact us at Weight Zen in New York City today to schedule a consultation.
https://www.weightzen.com/wp-content/uploads/2016/06/85c862727ef981ba8f4ac34611d28746-160623-576c3aaf1035b.png
170
350
Weight Zen
https://www.weightzen.com/wp-content/uploads/2019/12/SmallerLogo.png
Weight Zen
2016-07-03 19:31:20
2018-02-27 19:28:35
Eating Your Fruits And Veggies After Bariatric Surgery