Can The Gastric Sleeve Help Your Polycystic Ovarian Syndrome?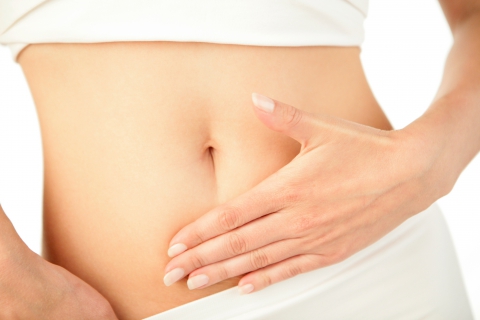 When you visit Dr. Rosen at Weight Zen, you can count on getting premium, safe and caring care. We offer a variety of bariatric surgery procedures, including the Gastric Sleeve surgery, in New York. Our bariatric procedures are aimed at providing a way for individuals to beat obesity and become healthier. While bariatric surgery is a great treatment for obesity, many people don't know that it's also really helpful in combatting other health issues, specifically diabetes, high blood pressure and polycystic ovarian syndrome (PCOS).
What Is PCOS?
PCOS is a condition that affects women of reproductive age when their hormones are imbalanced. In most cases, women experience small cysts on their ovaries. Approximately 10 percent of women experience PCOS. Not only can PCOS affect fertility, wellness, and overall appearance if left untreated, but it can also result in diabetes and other co-morbidities. Obesity is a potential risk factor for PCOS.
Signs Of PCOS
Common signs include:
Irregular or infrequent periods
High levels of androgen (male hormone)
Enlarged ovaries
The hormone imbalances associated with PCOS can result in the following:
Severe acne
Thinning hair on the scalp
Excess body hair
Excess facial hair
How Can Gastric Sleeve Surgery Address PCOS?
Gastric Sleeve surgery and other types of bariatric surgeries can help address problems with weight that might have been caused or be simply related to PCOS. Moreover, by reducing your weight and moving towards a healthier body mass index (BMI), you may experience fewer symptoms related to PCOS. This can include a significant drop in weight and reduced blood pressure and risk of heart disease.
Basically, Gastric Sleeve and other bariatric surgeries for weight loss help by promoting total wellness. In turn, this addresses many symptoms that may be associated with a myriad of health problems and systemic conditions.
Will My PCOS Affect The Gastric Sleeve Surgery Results?
It's not likely that your PCOS will affect your Gastric Sleeve surgical recovery. During the consultation process with Dr. Rosen and Nutritionist Megan Wolf at Weight Zen, we will look at all risks, including but not limited to any heightened possibility of serious side effects or complications resulting from various wellness issues.
Gastric Sleeve Surgery & Other Bariatric Surgeries Promote Total Wellness
Are you experiencing any type of systemic condition that may be due to obesity or related to obesity? If so, the Gastric Sleeve surgery may be the answer you've been searching for. Patients who undergo Gastric Sleeve surgery at Weight Zen in New York routinely report seeing excellent results and feeling better overall in the years following the surgery.
Learn More About Bariatric Surgery & If It's Right For You
If you're interested in improving your health and overall quality of life and want to know more about how Gastric Sleeve or another type of bariatric surgery can help you lose weight, make sure to contact Weight Zen. Dr. Rosen, Nutritionist Megan Wolf and the entire team at Weight Zen are looking forward to connecting with you and discussing all of your options with you. It's time to take control of your life. Start today.
https://www.weightzen.com/wp-content/uploads/2016/05/dreamstime_xl_11020823.jpg
320
480
Weight Zen
https://www.weightzen.com/wp-content/uploads/2019/12/SmallerLogo.png
Weight Zen
2016-05-01 20:10:53
2018-02-27 19:29:56
Can The Gastric Sleeve Help Your Polycystic Ovarian Syndrome?