Post Bariatric Surgery Diet
If you're considering bariatric surgery, or if you've just had surgery, you might be curious about what your diet will look like in the weeks immediately following the procedure.  It's important to understand that you will not be able to return to your "normal" eating habits right after surgery.  Following the modified post bariatric surgery diet will help your body to heal and recover, and will also keep you feeling full and satisfied.  Remember: with any of the phases (and after this initial six week period), it's important to stay hydrated! Water is key – but you must drink between meals – we do not recommend eating and drinking at the same time.  You'll need to pay extra attention to your hunger and thirst cues!
Keep reading for our post bariatric surgery diet.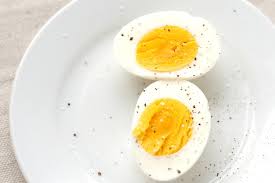 At Weight Zen, we follow a very clear six (6) week modified post surgical diet.
Phase 1: Two (2) weeks following surgery, you will be on

protein shakes.

This is exactly what it sounds like – protein, protein, protein.

Phase 2: Two (2) weeks after protein shakes, you will be on

pureed food.

In these two weeks, you can eat almost anything you want – so long as it's pureed.
You'll want to consider which foods blend best, and what will be most palatable for you.

Phase 3: Two (2) weeks after pureed food, you will be on

soft food.

This phase is all about texture.
Think about the foods you love that are already soft, and you'll get through these two weeks easily.
Keep us posted on how you're doing! Remember – as always, we are here to help!
https://www.weightzen.com/wp-content/uploads/2016/01/eggs.jpg
183
275
meganwolf
https://www.weightzen.com/wp-content/uploads/2019/12/SmallerLogo.png
meganwolf
2015-08-20 08:00:35
2018-02-27 19:32:33
Post Bariatric Surgery Diet