Your NY Bariatric Surgeon Explains BMI Categories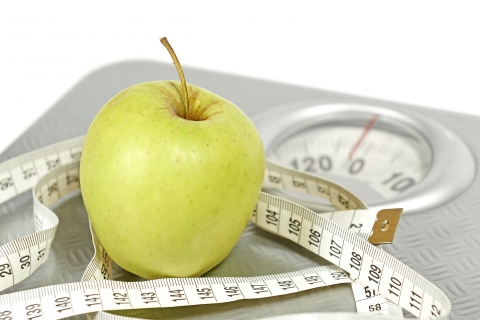 When patients come to see Dr. Rosen at Weight Zen, they know they're meeting with a leader in bariatric surgery in New York. Many patients who come to us wondering if bariatric surgery is right for them often turn to their body mass index (BMI) as an indicator. What is BMI, and why is it useful for determining candidacy for bariatric surgery? Today, we'll dive into these questions.
What Is Body Mass Index (BMI)?
BMI refers to the ration of your weight and height. When calculating your BMI, the number at which you arrive yields a certain range, taking into consideration height and weight, and how that ratio relates overall to your body mass. It should be pointed out that BMI is not always an accurate measurement of obesity or health because numerous factors are involved, it is simply a measure of surface area. However, for the majority of people, BMI gives a reliable range for weight and height with regard to relative unhealthiness and fitness.
BMI Numbers & Classifications
There are several different ranges and classifications based on BMI numbers. The classifications are below:
| | |
| --- | --- |
| BMI | Classification |
| > 18.5 | Underweight |
| 18.5 – 24.9 | Normal Weight |
| 25.0 – 29.9 | Overweight |
| 30.0 – 34.9 | Obesity |
| 35.0 – 39.9 | Severe Obesity |
| 40.0 – 49.9 | Morbid Obesity |
| < 50.0 | Superobesity / Extreme Obesity |
While there are certainly anomalies when it comes to health, weight, and BMI, the majority of people who have a BMI of 30 or higher are more likely to experience severe health issues related to obesity, such as heart disease, hypertension, diabetes, sleep apnea, joint pain, and much more.
Let's Break Down The Numbers
It's easy to see some serious issues for people as their BMI number increases once we get into the numbers and their classifications. The National Health and Nutrition Examination Survey (NHANES) offers the following population breakdown in percentages via BMI for adults older than 20 years of age:
31.2 percent are of normal weight or underweight (BMI is 24.9 or below)
33.1 percent are overweight with a BMI of 25.0 to 29.9
35.7 percent are considered obese with a BMI of 30.0 or more
6.3 percent suffer from morbid obesity with BMIs at or greater than 40.0
As you can see from the data above, a significant amount of the population of America is either obese or suffering from extreme obesity.
Is Bariatric Surgery Right For You?
Generally, bariatric surgery is a great option for those who suffer from obesity and the more severe classifications of obesity. However, your BMI alone is not an indicator of whether or not you're an ideal candidate for bariatric surgery. Your health and wellness will also be taken into account. We invite you to contact Weight Zen today to set up a consultation with us. We look forward to connecting with you and helping you improve your overall lifestyle.
https://www.weightzen.com/wp-content/uploads/2016/10/dreamstime_xxl_30183252-161011-57fd51dfec04d.jpg
320
480
Weight Zen
https://www.weightzen.com/wp-content/uploads/2019/12/SmallerLogo.png
Weight Zen
2016-05-25 17:57:42
2018-02-27 19:30:15
Your NY Bariatric Surgeon Explains BMI Categories