Know The Risks Of Dehydration After Gastric Sleeve Surgery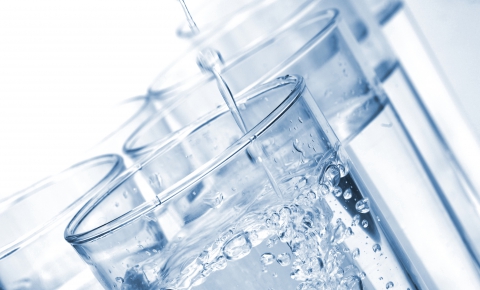 Dr. Rosen is a leading minimally invasive bariatric surgeon who has performed countless Gastric Sleeve surgeries in New York. He has helped many people achieve a healthier overall lifestyle while losing the weight they need to lose. It's important to know the potential risks involved with bariatric surgery. With that in mind, we're going to take a closer look at the issue of dehydration and how it can play a part in the Gastric Sleeve surgery.
Is Dehydration Really A Potential Risk After Gastric Sleeve Surgery?
Yes! Dehydration is a serious risk that needs to be considered by patients who are adjusting to their new diets and lifestyles after their Gastric Sleeve surgeries. We see countless patients who have each undergone bariatric surgery only to notice that they're not staying well-hydrated. This is one of the potential risks of bariatric surgery and is something we'll cover in depth during our consultations.
Why Does Dehydration Occur After Gastric Sleeve Surgery?
After bariatric surgery of any kind, patients find that they often experience fewer sensations of hunger and thirst as a direct result of a smaller stomach. In turn, patients tend to end up eating and drinking less, which is great for their weight loss, but not so good for their hydration efforts. As patients recover from their Gastric Sleeve surgery, they must be careful to stay hydrated and pay attention to their bodies so that dehydration and nutritional deficiencies don't occur.  Additionally, since it is not recommended to eat and drink at the same time, it's vital that drinking occurs outside of meal times.
Symptoms of dehydration include:
Fainting
Reduced urine output
Dry mouth
Increased thirstiness
Swollen tongue
Dizziness
Weakness
Fatigue
Sluggishness
If you're severely dehydrated, simply drinking large amounts of water will not help. You will need IV hydration at a medical facility. If you notice several of the symptoms above, it's imperative that you seek immediate medical attention as quickly as you can.
Tips For Fighting And Preventing Dehydration
The best way to prevent yourself from becoming dehydrated after your Gastric Sleeve surgery is to drink water regularly with meals and in between meals. We recommend drinking 64 ounces of water a day, but this can vary depending on your physical exertion and how dry it is where you live.  We recommend small, frequent sips.  Guzzling will not work.
Take sips of water throughout the day to ensure hydration. Do not substitute liquid calories in sugary beverages for water. Remember, you must be mindful of what you're putting in your body and what it needs throughout the day, especially after bariatric surgery.
Always Be Mindful Of What You're Eating
Any kind of bariatric surgery is going to bring about major changes to your lifestyle. This means that you'll need to take the necessary steps to make adjustments to meet your new dietary needs. If you need help when it comes to hydration and other issues, do not hesitate to call our team at Weight Zen. We will be more than happy to walk you through what you need to do and provide sound advice as you recover from your weight loss surgery. Call us today for a consultation, or fill out the below form:
"*" indicates required fields
https://www.weightzen.com/wp-content/uploads/2016/06/20160610-212051-dreamstime_1762029.jpg
290
480
Weight Zen
https://www.weightzen.com/wp-content/uploads/2019/12/SmallerLogo.png
Weight Zen
2016-07-08 20:56:37
2018-02-27 19:28:48
Know The Risks Of Dehydration After Gastric Sleeve Surgery