Celiac Disease Before And After Your Gastric Sleeve Surgery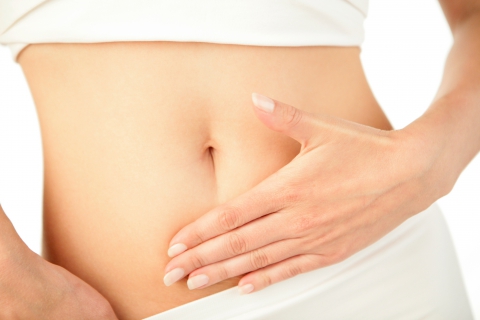 Dr. Rosen, a leading bariatric surgeon, has been helping patients achieve results and lose weight quickly and safely through bariatric procedures, such as the Gastric Sleeve surgery in New York. A number of our patients who are interested in Gastric Sleeve surgery also have questions about their celiac disease or gluten allergies. Today, we'll cover these matters and give a brief overview of what you need to know.
Understanding Gluten
Before we dive into gluten intolerance and celiac disease, let's first explain what gluten is and give some examples of foods which contain gluten.
What is Gluten?
Gluten is a protein found in wheat and grains such as rye and barley. Gluten is what lends elasticity to dough and gives bread its chewy texture.
What Is Celiac Disease?
Celiac disease is an autoimmune disorder affecting the digestive tract. If you have celiac disease and eat foods containing gluten, it can result in damage to the lining of your small intestine. Not only can this result in serious digestive problems and anemia, it can cause skin rashes, body pains and cramps, ulcers, and even changes to your menstrual cycle.
Foods to avoid if you have celiac disease:
Wheat of any kind
Matzo
Rye
Barley
Couscous
Semolina
Durum
Farina
Faro
Spelt
What's The Difference Between Celiac Disease & Gluten Intolerance?
There are differences between celiac disease and gluten intolerance. Celiac disease is an autoimmune disease, while gluten intolerance is simply a heightened sensitivity to products that include gluten. In fact, there's an entire notion that gluten intolerance may not be a real thing; rather, people are buying into a gluten-free marketing and food fad. However, celiac disease is a real condition that has been scientifically proven to exist.
Can I Undergo Gastric Sleeve Surgery If I Have Celiac Disease?
Yes! You can absolutely undergo Gastric Sleeve surgery if you have celiac disease. Many patients who suffer from celiac disease are also morbidly obese and undergo the Gastric Sleeve surgery in order to effectively lose weight and improve their overall health. The revised diet for those who have undergone any type of bariatric surgery is typically gluten-free, meaning that patients who live with celiac disease will still be able to eat a balanced and healthy diet.
Can Bariatric Surgery Make Me Gluten Intolerant Or Cause Celiac Disease?
There have been some reported cases where patients who have undergone bariatric surgery have developed celiac disease or a gluten intolerance after the procedure. While the exact reason for the condition has yet to be found, some studies suggest that it could be due to the shock to your system from undergoing the surgery.
It should be noted with importance that a procedure such as the Gastric Sleeve surgery involves less revision to your digestive tract and intestines compared to other bariatric surgeries. Additionally, as we mentioned above, should you develop a gluten intolerance after undergoing bariatric surgery, it is not likely that you will notice a severe impact on your dietary habits post-surgery because your recommended diet will typically be gluten-free.
Is The Gastric Sleeve Surgery Right For You?
In order to get the right answers to this question and others, it's imperative that you schedule a consultation with Dr. Rosen at Weight Zen in New York. We will assess your situation, allow you to ask questions, and give you the answers you need to make a confident decision about your weight loss surgery options. Fill out the below form and we will contact you:
"*" indicates required fields
https://www.weightzen.com/wp-content/uploads/2016/05/dreamstime_xl_11020823.jpg
320
480
Weight Zen
https://www.weightzen.com/wp-content/uploads/2019/12/SmallerLogo.png
Weight Zen
2016-06-20 17:09:37
2018-02-27 19:27:01
Celiac Disease Before And After Your Gastric Sleeve Surgery